CHEF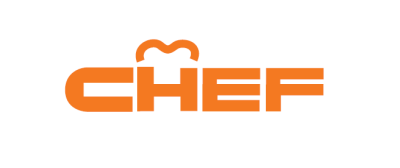 Need a Chef spare part? Wholesale Appliance Supplies has a huge range of replacement parts for Chef Appliances.

Chef is proud to be part of Electrolux, Australasia's leading household appliance company. Electrolux Australia is part of the Electrolux Group, one of the world's largest producers of premium appliances for both domestic and professional use.
Chef designs all of its appliances with the consumer firmly in mind, devoting large amounts of time and resource to gaining customer insights in order to anticipate their needs and wants. The result is products that are not only aesthetically beautiful but also practical and easy to use. All appliances in the Chef range are simple, clean and easy to maintain and make preparing meals for your family quick and easy.
When you cook with a Chef oven, you can rest assured that you're cooking with the best. Their ovens are fitted with all of the most useful features and are free from all the frills and fuss of the other major brands.

Wholesale Appliance Supplies are Distributors for Electrolux, and strive to make buying appliance spares easier by stocking the most commonly needed spare parts and accessories for the Chef range of domestic appliances, including elements, fans, valves, seals, PCB's and motors, and with efficiently dispatching these products direct to your door anywhere in Australia.

Contact us online today, or call our Spare Parts staff on 1300 927 000 and we'll do our best to find the replacement Chef spare parts you're looking for to get your appliances back up and running perfectly.