AEG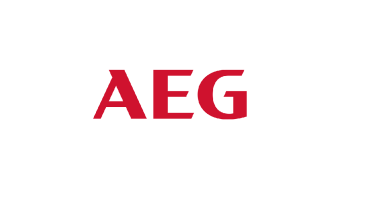 Need an AEG spare part? Wholesale Appliance Supplies has a huge range of replacement parts for AEG Appliances.

AEG is proud to be part of Electrolux, Australasia's leading household appliance company. Electrolux Australia is part of the Electrolux Group, one of the world's largest producers of premium appliances for both domestic and professional use.

For over 130 years AEG has been driven by a passion for intelligent design to develop exceptional appliances with class-leading performance and future forward technology.
AEG's pioneering industrial design and technological innovation began with Professor Peter Behrens. This visionary architect, employed by AEG as artistic consultant, would become the world's first industrial designer.

Professor Behrens' principles of intelligent technology and responsive design are still integrated into each and every AEG appliance, guaranteeing exceptional performance time after time.
Wholesale Appliance Supplies are Distributors for Electrolux, and strive to make buying appliance spares easier by stocking the most commonly needed spare parts and accessories for the AEG range of domestic appliances, including elements, fans, valves, seals, PCB's and motors, and with efficiently dispatching these products direct to your door anywhere in Australia.

Contact us online today, or call our Spare Parts staff on 1300 365 656 and we'll do our best to find the replacement AEG spare parts you're looking for to get your appliances back up and running perfectly.